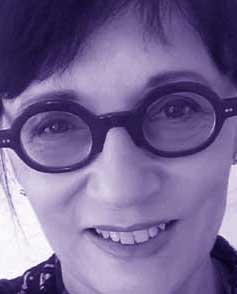 Holding both a Master's degree in Economics from University Paris II and a MBA specializing in International Business from USC (Columbia, SC), Catherine Jubin has held the positions as International VP of Parfums Guy Laroche International (then L'Oréal's second largest fragrance brand) and VP of Research and International Marketing of the Yves Rocher Brand.
As an independent consultant since the mid-90s, she collaborates many of this sector's players, whether manufacturers or service providers to the industry. Always willing to innovate, she launches the International Luxury Business Association in 2001. Its mission is to promote markets and customers' knowledge and, more broadly, to offer luxury managers new ways of approaching the key issues they are facing by developing meaningful projects. The success of "The World Luxury Tracking", the first global observatory on luxury clients, launched in 2007 in partnership with Ipsos, as well as quite a few other one-off or recurrent projects (targeted surveys, digital trendwatches,…) attest to the validity of this approach.
Through her consulting practice and the Association's activities, Catherine Jubin has tackled most of this industry's strategic issues and developed many projects on very diverse topics, prospective or operational, linked both to key luxury markets and to the challenges posed by new technologies or sustainable development in all areas.
Her in-depth knowledge of the high-end consumer industry and its players, her wide network of professional contacts on three continents as well as her experience allow her to be an effective partner for companies in this sector. She is particularly at ease on all questions relating to companies and brands' global strategy, being able to intervene upstream (market studies, brand, catalog and/or retail audit, etc.) in order to deliver strategic recommendations as well as accompanying them (creation of products, communication, etc.). On a more ad hoc basis, she may assist companies in organizing seminars or conferences, relying on the extensive experience she has gained through the Association's activities.